Your source for optimizing the QuickSpecs experience and supporting your HP product information needs.
LATEST NEWS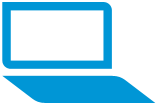 QuickSpecs support taken to the next level

06/04/2016
Accessing Asset Hub support has just become easier and more intuitive with the launch of the new Marketing Application Support Interface, your new gateway to support. Its highly intuitive interface enables quick and easy access to the helpdesk and self-help resources from a large range of devices including smartphones and tablets.
With the launch of the Marketing Application Support Interface, the support URL has changed; ensure to update your bookmark. For more information, visit the Contact the helpdesk site.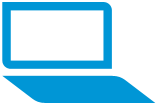 Changes related to the company split on November 1, 2015

11/01/2015
From November 1, 2015 forward, Hewlett Packard Enterprise and HP Inc. will have individual access sites for online QuickSpecs, from where only the respective company's QuickSpecs will be accessible. The HP Inc. QuickSpecs site has inherited the previous QuickSpecs link http://www.hp.com/go/qs. The Hewlett Packard Enterprise QuickSpecs site is accessible at www.hpe.com/info/qs. The offline Product Bulletin will be downloadable from both company's QuickSpecs sites and will remain one experience for both companies.
QuickSpecs News:
Already know all about QuickSpecs? Unsubscribe here.